We do everything, you will only receive customers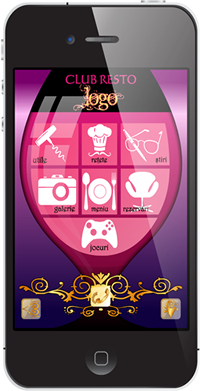 We do EVERYTHING: from photos to location, to putting the application on AppStore and PlayStore virtual stores, available for FREE for your customers! You only have to wait for your guests… with a modern application and with a smile!
Optional: If you provide us with photos for the menu, with each item at hand, we include them in the program for FREE. If you don't have the photos for menu, then we can take them for you, for only 80 Euro for a 90 minutes photo shoot.
If you do not have a domain name, from which the program can read the menu and specials, we can host your XML file and necessary accompanying resources (texts and images), for free; their maintenance requires a monthly payment fee of only 10 euros (for no more than 2 updates per month). The invoice is issued at the beginning of each month.
Maybe you want to be present on children's tablets or iPods . Or for children to have on their devices an attractive and entertaining game that will always remind them of your restaurant?
You have the option of including in your program one of the games listed below (with custom logo / your company) for only 90 Euro + VAT.
We ensure that the information in the program is up to date (photos in the gallery, contact details, recipe for your customers, interior map location etc.) for only 60 Euro + VAT / update.
Optional: English localization —> + 100 Euro. On request, we can locate in any other language (price available upon request, depending on specific requirements).
Your application will be done in record time:
24 hours after signing the contract and 50% advance payment of one of our staff will come to your location, make the necessary photos (which will be establish with you or a designee) and will collect the remaining data (menu prices, interior map, contact details, special offers, home recipe for loyal customers);
within 5 working days, you will have the program available for download on PlayStore;
 then, the program will be available on the AppStore (the time that will be available on AppStore depend on his approval by Apple, the average time is 10 days).